Get Your Bulk Without the Junk
It's time to upgrade your bulk buying experience. At your typical grocer (even high-end stores), bulk grocery items are sold from plastic bins that can leach chemicals onto your healthy foods. Not at Elroy's Fine Foods! We are one of only two stores in the United states that uses glass and stainless-steel bins to serve up our bulk items. Elroy's Fine Foods' beautiful, full service, chef-selected bulk section offers a superb array of grains, flours, nuts and nut butters, seeds, dried beans, oils and vinegars, salts and peppers, custom tea and spice blends, adaptogens.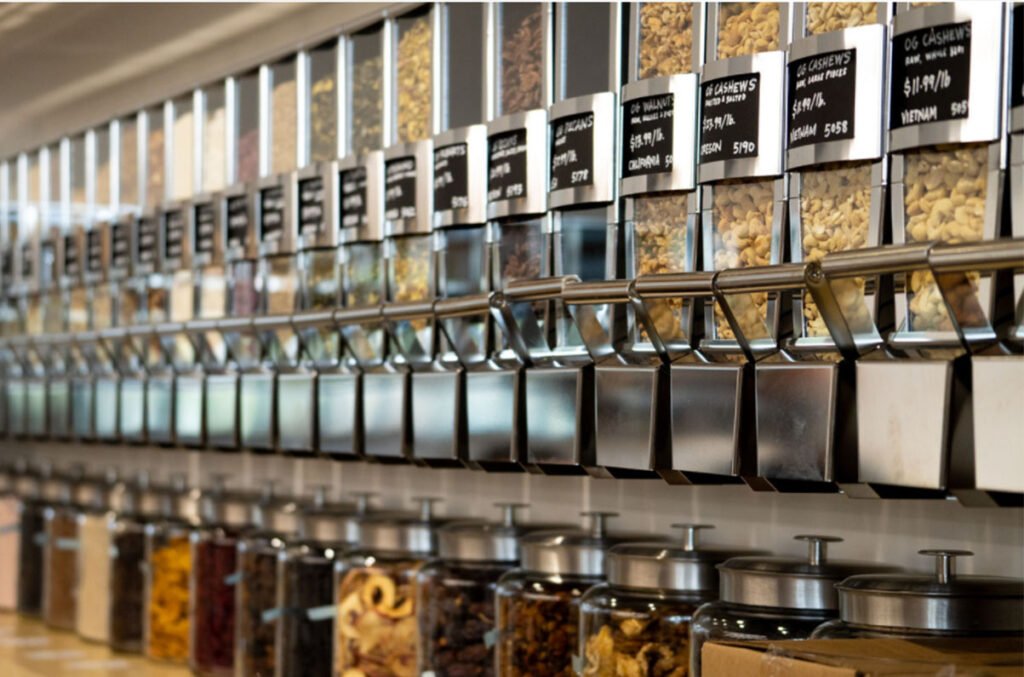 If you'd like to learn more about our products and services, just fill out the form below and our team will get back to you as soon as we can.