Our Foods are One of a Kind and Oh-So-Fine!
Not only are our products delicious, but they're also free of nasty chemicals and good for the community and the environment. We focus on products with world-renowned reputations for quality and taste, as well as locally sourced gems that make our community proud.
We also ensure that our products are kind to the humans and animals involved. That means a focus on fair trade, sustainable products and minority- and women-owned companies.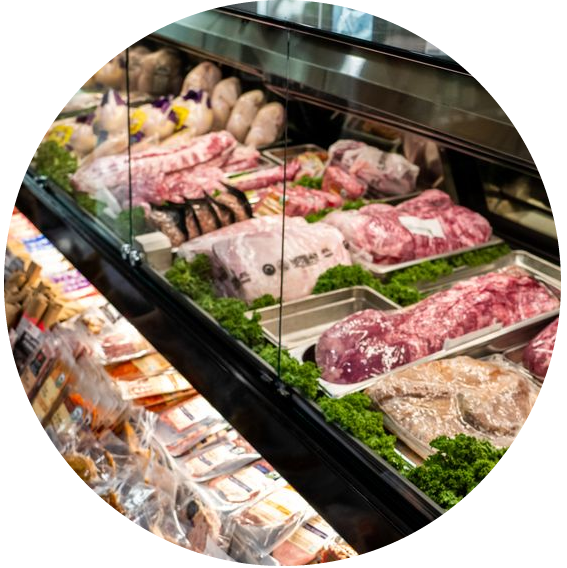 We sell only the highest-quality proteins, raised ethically and packing amazing flavor. We ensure that the animals lived as nature intended, are free from hormones and antibiotics, and are humanely harvested.
Elroy's isn't your average grocery store! We carry everything you need on your average grocery trip…but better.
Prepared Foods & Sandwiches
Don't feel like cooking? Never fear, Elroy's prepared foods are here! Taste our unbelievable combinations bursting with flavor from high-quality organic ingredients.
At Elroy's, all of our fruits and veggies are farmer-approved. Real-Life farmer Jamie Collins has set Elroy's up with a unique produce delivery system that brings in pallets of mouth-watering produce from local farmer's markets.
Get your bulk without the junk! At your typical grocer (even high-end stores!), bulk grocery items are sold from plastic bins that can leach chemicals onto your healthy foods.
Our unique cheeses and charcuterie selections are sure to be a hit at your next get-together. We use small-batch vendors and small dairies and farms offering options you won't find anywhere else.